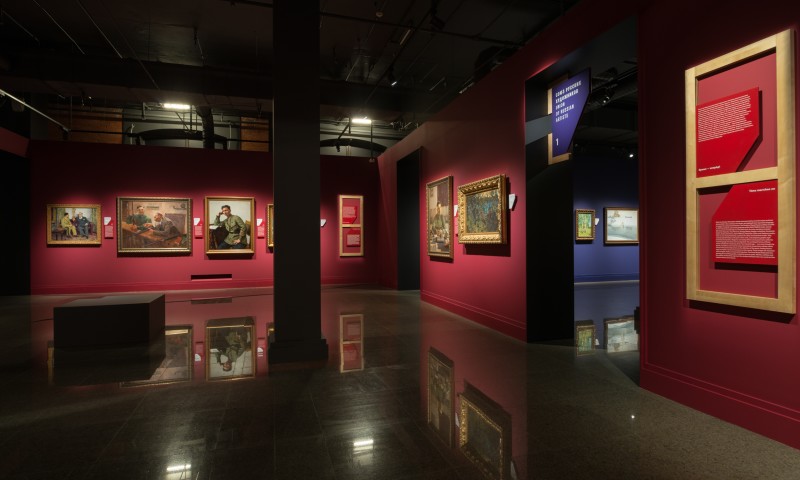 Hundreds of paintings and rare books missing from the museum of Alexei Ananyev, a billionaire wanted by Russian authorities, have been found in a storage facility next to a church in a village near Moscow. Mash.ru, a gonzo-journalism website broke the story on 7 November with images and video of the works found by investigators.
The contents of the collection came under scrutiny in 2017 after Ananyev and his brother Dmitry—who is also wanted for embezzling nearly $1.6 billion—lost ownership of their bank, Promsvyazbank. The bank's new management had a few questions for the museum, foremost: Where were hundreds of millions of rubles worth of art?
It was hidden in a storage facility near the Church of the Smolensk Icon of the Mother of God, allegedly. Mash.ru, a Russian journalism website, first broke the story, posting video of paintings and rare books obtained by investigators. The museum has denied charges that art was missing, and Nadezhda Stepanova, its art director, told Russian Art Focus earlier this year that ownership of the collection had been transferred to a foundation, separate from the bank and Alexei Ananyev, several years ago.
Alexei Ananyev is not the only Russian museum owner who has fallen foul of the authorities there. Boris Mints, a businessman who founded the Museum of Russian Impressionism in Moscow, moved to London in 2018 amid legal disputes, and in June the Federal Security Service searched billionaire David Yakobashvili's Moscow-based Collection Museum.